SMTP2GO: Fast Email Relay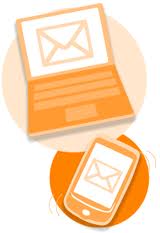 An ancillary advent of PDAs, Smartphone's and Android phones is the capability to send out emails while you are on the move. Email correspondence has become easier when it was mobilize for both business and leisure. Some executives can approve, review and decide on matters of a company operation even if he is on the other side of the globe. Government communication between agents and employees has also been carried out though the employment of email on mobile phones. But let's face it, some email servers have restrictions and often times prohibit ordinary phone users from enjoying the benefit of email on the go. SMTP2GO offers this convenience for your outgoing servers and makes it easier for you to manage and not miss email during important correspondence.
SMTP2GO allows mobile users to send emails from anywhere in the world at any given time of day or night. It is efficient, reliable and delivers at the instant connection. It takes only a few minutes to set it up and you are ready to enjoy exchanging files alerts and email communications with anyone. Most importantly, it works well with any outgoing mail server both installed in your PC and smart phones.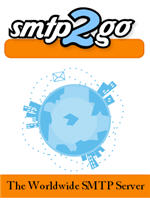 SMTP is the communicative tool that allows for outgoing mails to be sent over the internet either by phone of PC. It is a conduit that transfers your email to the server of the recipient. SMTP2GO will ensure you be able to communicate outside the ISP provided by your mobile carrier provider and internet service provider.  It takes the place of your default server in order for you to stay connected via email even and between internet connections. The reason for this is that there are different cell tower in every place and for you to be accommodated all the time even if your cell tower is not insight, SMTP2GO will build a bridge for you to communicate with the present towers to transmit the data connection and pass it on to the server of your recipient.
SMTP2GO is your port to port communicator in the absence of ISP provided SMTP from your local provider. Manage your email wherever you are, send out multiple emails without missing anything , answer them at will and add attachments as you move. Mobility should not be limited to the capacity and capability of the provider; it should be maintained at all time and be established at will. Services like emails on the go have become necessary for the agile professional and the active employee and internet communicator. With SMPT2GO you are assured that you will never miss any email or respond to any email query that needs utmost attention. Stay connected with a hassle free and non standard SMTP outgoing server for all your email communication.