The Secret to Deliberate Creation: Unlocking your Past to get Your Future
Ever feel like your life is slipping away from you and you can't get the right decision or angle to resolve the same? Or have you asked yourself a hundred times why despite your best effort to change the course of your life you continue to stumble and fall on the circumstances that keeps appearing on your life door? There are hundreds of self help programs there that promote enhancing outlook in life and making huge changes in small steps. But there a limited books who ca totally explain why things for certain happen and why life as we know it cannot push to the destiny we were promised or taught about. The Secret to Deliberate Creation is a motivational book that can wholly explain directional values of every decision you have made in your life.
The Secret to Deliberate Creation is a quick start up program that is presented in an audio format that you can listen to anywhere and anytime you wish to be enlightened. The key to every learning process is listening. Listening as hard as you can to fully understand and comply with the mandates of what is being taught. The creator of Secret to Deliberate Creation made is easier to understand how astrological movements, planetary alignment and oral conflict can overthrow your faith and change your fate. Secret to Deliberate Creation teaches how to mentally process everything at a lightning speed to make changes at the instant of conception. Many of us fail to realize that it is the human will and courage that set us back and make it impossible to accommodate changes in our lives. This audio course is bound to change the way we view pragmatism and practicality alongside keeping the faith.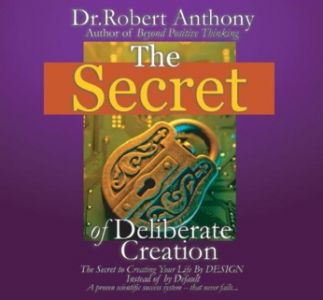 Secret to Deliberate Creation is written to make you understand how the scattered pieces of event in our life are meant to complete our destiny. At certain point the book will test you to provoke yourself to understand your strength and unleash your potentials. The book is meant to change the point of view of a reader and take the hint and from there start reshaping their lives. It is not a program that will change your life, it is simply a tool to employ to understand the mysteries why things happen and life and how they will all fit together in the future. The Secret to Deliberate Creation will help every individual learner realize his past, present mistakes and how his goals are affected by the string of events and conflicts attached to every action. In a nutshell, the book is confined to preparing a person to understand his life and its composite existence and as to how it can be given a beautiful dramatic finish.